Going into this season I love our squad. I predict we are going to cruise through the Eastern Conference and give Golden State a run for their money in the Finals. Many people are writing off this season, declaring the Warriors as the champions already, but there are a few thing you need to consider first.
The Celtics Match Up Perfectly Against The Warriors
Kyrie vs Curry. Tatum vs. Durant. Hayward vs. Green. Brown vs Thompson. Horford vs Cousins. There isn't a position where there is a clear mismatch when you look at both our starting fives. Both teams are stacked with players who can cover multiple positions when it comes to handling defensive switches, and ball movement.
We Have The Crazier Crazy Guy
As Charles Barkley once said "The team with the crazier crazy guy always wins a play-off series." Truer words have never but spoken. But wait one minute…
Not One, But Two
We have not one, but two crazier crazy guys. Marcus/Markieff Morris is the toughest dude in the NBA. Not only that but this summer, Tristan Thompson proved to us Draymond Green is all talk when he punched him out at a night club. The Warriors have been pampered with Rich boy Steph Curry, Snake-ass Durant, Pretty boy Klay Thompson, Fake tough-guy Draymond Green and Snake-ass-KD 2.0 Cousins. The Celtics are young, hungry, and out for blood.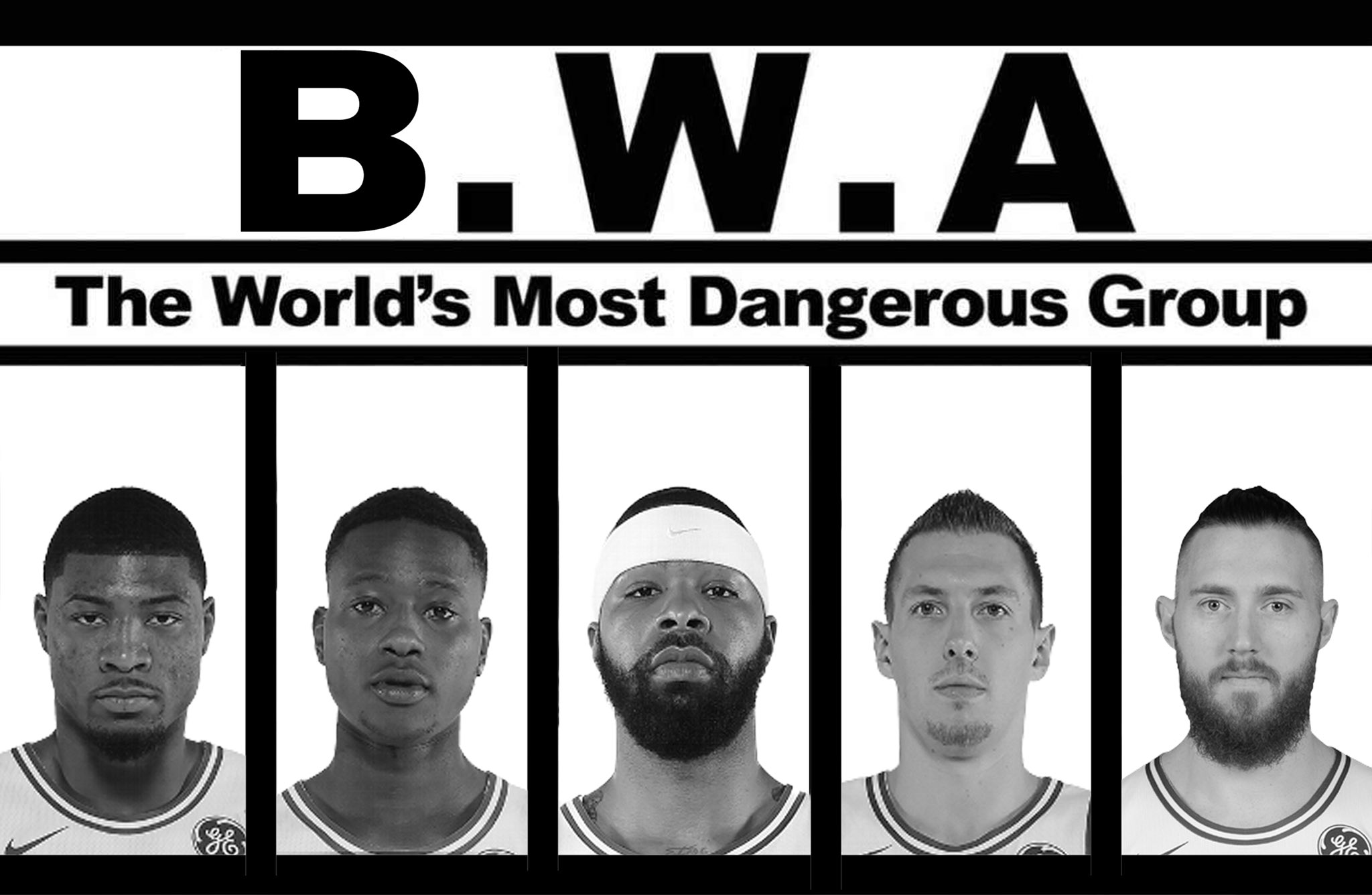 Celtics are deeper
We are looking at what might be the most talented Celtics roster we will have in the next fifteen to twenty years. Brad Stevens is hands down the best coach in the NBA with a mix of savvy veterans and young players that blossomed, who are still under rookie deals, this is one of the best rosters you could ever assemble under the salary cap. Our entire starting five is filled with legitimate all-stars. When you look at our bench, Terry Rozier could be the starting point guard in over half the league, if not more. Marcus Smart is one of the best on ball defenders in the league, and brings an energy and attitude that impacts the game like no one else. Marcus Morris brings defense and an offensive skillet crucial to any bench. Aaron Baynes is arguably the best defensive center in the league, and don't forget about my boy Daniel Theis. Theis fits perfectly into our system, and if he can knock down the open three consistently this season, I can see him being a P.J. Brown type of contributor.
Demarcus Cousin's Injury
Cousin's suffered one of the worst injuries you can have as a basketball player. There's still debate if he will ever come back. There's a reason no one offered him any money this off-season, and I think as the season progresses we will see why. I look at him as more of a decoy. Like that 6 foot 5 skater kid that high-school coaches put on the bench to intimidate others, but had no intention of ever playing him. I'm not scared, and the Celtics aren't either.
That Boy Tatum
I call it the eye test. When you see something special happening in front of your eyes, the whole world stops and stares. There's greatest in this man. The question is how great can he be in his second year. He has everything it takes to be a top five talent in this league. You just wonder when he will reach this greatest. He has the fire in his eyes, posterizing the queen himself last year in the biggest stage of them all. He has a son he's playing for, a mom to make proud, and a throne to call his own. And that's why I believe…..
C's in Seven